Home » Our Services
Courier Services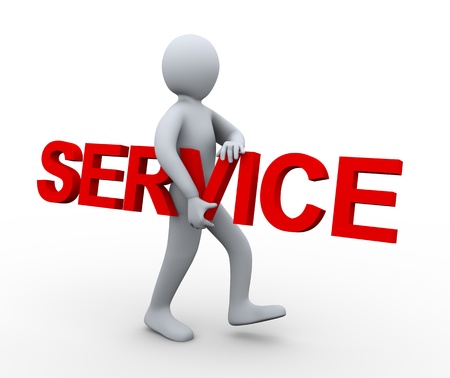 Professional, reliable, affordable and fast couriers
D2D Couriers provides a wide range of professional and efficient courier services. With our experienced and friendly staff leading the way, we are fast establishing ourselves as one of the choice courier companies in South Africa. This is because besides the outstanding services we offer, we provide all our clients with that personal touch, which you don't find very often. Contact us for a chat, you'll never look for a courier company again. In addition, you'll immediately get attention from one of our experienced staff who will answer all your shipment enquiries, and/or process your order. We guarantee a reply within one hour of your email. Get one of the fast couriers and cheapest courier quotes from us by requesting an online quote.
Read our article – How Courier Services Make Your Life Easier
Main centres
The following destinations are regarded as main centres:
As a guideline, any destination situated beyond a 30km radius of any main centre CBD, will be regarded as regional.
Saturday deliveries to a regional destination must be arranged in advance.
We offer the following standard services:
(Please allow additional time for outlying/regional areas)

Delivery before 11 am to all main centres country wide.
Delivery within two business days to all main centres.
Delivery within three business days to all main centres.
Delivery before 9am on the next business day to main centres.
Delivery on the same day as collection (Main centres).

Express delivery to over 200 destinations worldwide.
Express collection and delivery from over 200 destinations.
Booking a collection
You may call your collection in or contact us via email.
Contact us here and get an online quote quickly and easily. We'll send you a personalised quotation in print or digital format, whatever you prefer. Upon calculation of your quote, the system will issue a unique quotation number for reference purposes. Once you accept this quote, a waybill number can be referenced to a quote at a later stage, alerting the accounts department and minimising the chance for billing discrepancies.
Restrictions
Certain commodities cannot be freighted due to their hazardous nature. Please contact us directly for more information.
Surcharges
Both the nature of the shipment and/or the place of origin or destination may attract certain surcharges. For example, deliveries to regional or regional outlying areas carry a surcharge; as do tender documents.
Standard surcharges
There is a fuel levy, which is applicable to local and national services. This surcharge is standard throughout the industry, and was introduced at a time when domestic fuel prices experienced extreme fluctuations. To safeguard against similar extreme courier rates fluctuations which could negatively affect your day to day business operations, a fuel levy was introduced to act as a cost stabilizer. Although fluctuations in the fuel price are not always that extreme, the levy still acts as a stabilizer to allow for annual rates increases.
Currency surcharge (Applicable to international shipments only).
Surcharges are based on the volatility of the rand against the US Dollar.
Security surcharge (Applicable to national and international services)
Couriers have been operating in accordance with Part 108 of the Airline Security Regulations act since mid-2009. It involves a screening and handling process that all cargo must undergo with every airline before the transportation of these goods can take place. Implementing and maintaining these additional security measures has resulted in huge financial injections in the courier and freight industries globally. A security surcharge was introduced to offset these costs. D2D has absorbed this cost.
Non-Standard surcharges
After hours collection will result in appropriate surcharges. This includes weekdays from 5pm to 11pm and on weekends after 12pm.
A surcharge automatically applies to all deliveries to chain stores, mines, power stations, plots and farms; resorts, game reserves and National Parks; as well as rural areas and townships.
High risk areas
Certain high-risk areas, where crime and vehicle hi-jacking are a frequent occurrence, will result in a surcharge.
Volumetric vs. actual weight
With the transportation of goods, you usually pay for the space you use, meaning that courier shipments are charged either on volumetric weight or actual weight, both calculated in kilograms.
Actual weight is calculated by simply weighing the parcel, while volumetric weight involves measuring the parcel in centimetres, and then multiplying the three dimensions (width x height x length), and then dividing by the conversion factor applicable to the service.
PLEASE NOTE: The conversion factor differentiation is as follows:
Volumetric conversion factor for road-freight: 4 000
Volumetric conversion factor for air-freight: 5 000
Insurance
Insurance of the goods is the responsibility of the sender or consignor. This cover is not automatically applied, and is only provided on a request. Please refer to our standard terms and conditions for full details on exclusions and stipulations.
Packaging
It is the client's responsibility to ensure goods are sufficiently packaged. We will supply flyers for documents etc up to 2 kgs for domestic delivery. Our international courier partner has a few standard size boxes for international use only, at no additional cost. Enquire here with our ops team.
Payment
We accommodate both cash clients and account holders. Our terms are strictly 30 days from date of statement.
Affordable rates
We offer some of the cheapest courier in South Africa making our services affordable for small and large companies alike.
Fast couriers service
We offer an exceptionally fast couriers service, and when you really need to send something in a hurry, we also offer an express courier service.
Local courier services
As a Gauteng-based courier service we service the entire country. Whether you want something delivered to another suburb or any province in South Africa, we've got you covered.
International courier
From China to New Zealand, from the USA to Germany, whatever you want delivered, we service close to 190 countries worldwide.
Business hours
Operations:
Monday – Friday: 8am – 6pm.
Accounts:
Monday – Friday: 8am – 4.30pm
Account managers:
Monday – Friday: 8am – 5pm
Contact D2D Couriers today, we are one of South Africa's only Level 1 BBBEE partner courier companies.